The Third Shift: 1st and 2nd Hour (Demo)
Development Update/Tentative Release Window
---
Hey there anybody and everybody!


This is Scottie here, long time no see. Hope everyone has been well these past few months/years. We've been working on this game for a while now and we're happy to say the end is (hopefully) in sight! We have a tentative release month in mind: February!

If all goes well, we'll be releasing the game for Android, iOS, PC and Mac! If you all dig it enough and think its good, we'll look into getting it on the Nintendo Switch! But I'm getting ahead of myself. Right now I'm in the process of finishing the last area along with going back to previous areas and wrapping them up, as well as going to areas in the demo and cleaning them up/adding new things to find. I hope folks that have played the demo wont feel burnt out with the stuff they've already played.

If you're looking for more TTS and just can't wait, we also post over at our Patreon with mild to big spoilers so please be advised.
https://www.patreon.com/teebowahgames
The posts are public so feel free to check them out, no pressure to donate.

We've also been posting sped up work process videos on there and our youtube if that kinda thing interest you! (https://www.youtube.com/channel/UCQj1oGGJmfmaQSfbatoDuwQ)

Anyway, that about wraps it up. I just wanted to let you all know that we're still working on this thing and its almost here finally. Thank you all for the kind words of encouragement you've said and the wonderful ratings on the game. I can't stress enough how much of a morale boost its all been for our development on this game. We hope its worth the wait for you all, and thank you so much for your patience.

See you soon
-Scottie(LameboySP)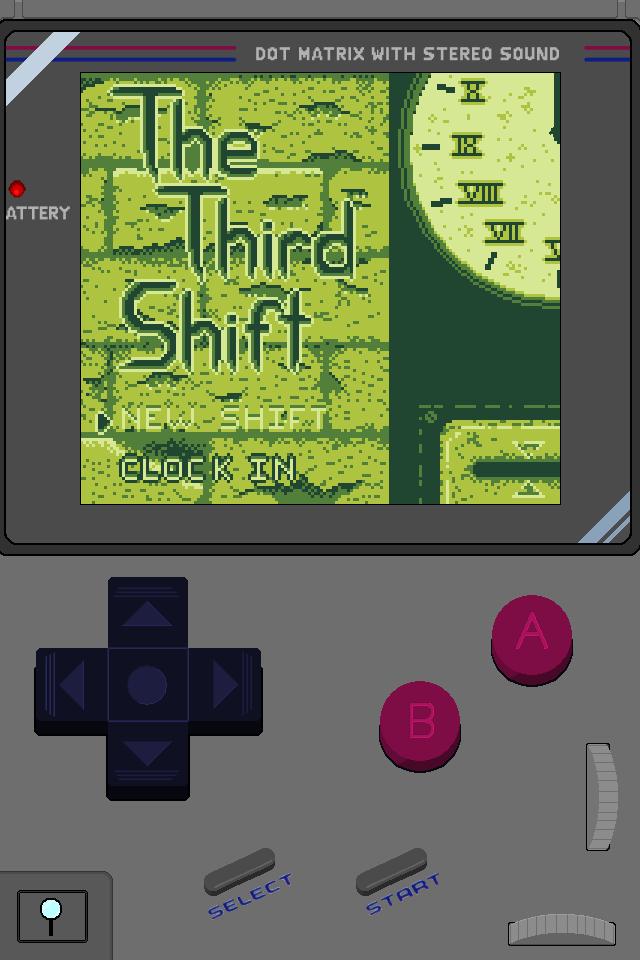 Get The Third Shift: 1st and 2nd Hour (Demo)
Comments
Log in with itch.io to leave a comment.
Gimme gimme, getting close!!
Cool! I've been waiting for this game since i saw the Demo. Can't wait.
Alright! I'm pumped! Thanks for the update. Get it on the Switch, you guys deserve it!